Hello to all the readers of Hanging Out in First! I am super excited that Jessica has allowed me to share my ideas on how to write better sentences with you today as part of Trading Spaces Tuesday.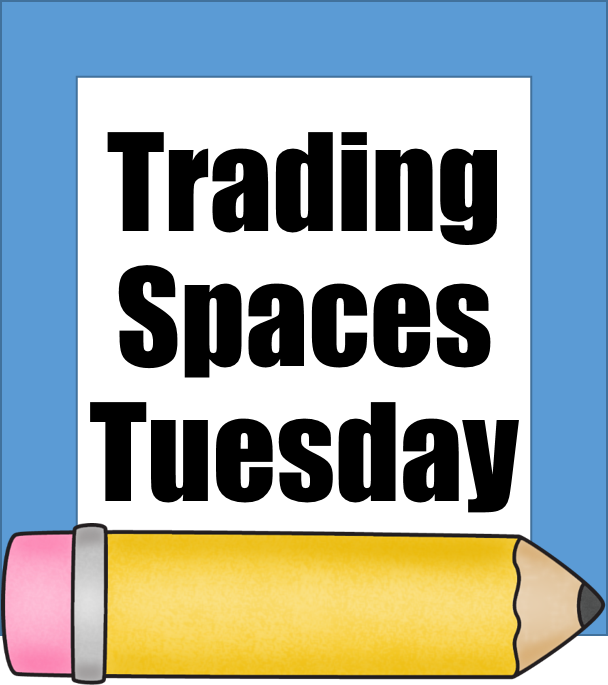 When I taught first grade, my firsties really struggled with writing a coherent, complete sentence. I wanted them to be able to write a paragraph, but we couldn't write a good sentence. I had to start there.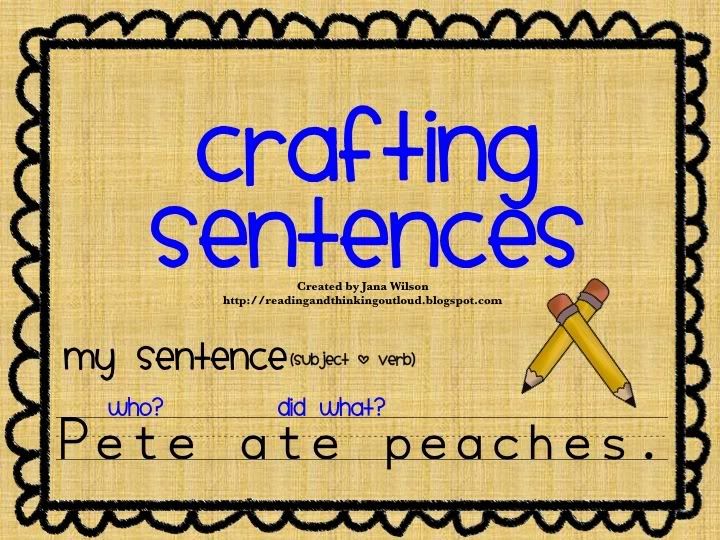 I broke the sentence down to its basic components: capital letter, who, what, and ending punctuation. Then I created a graphic organizer to help them use this information to create a better sentence. Next, I had to decide how I would teach them this information. I had access to a Smart Board at the time, so I created a Notebook file which contained my entire lesson: standards, objectives, introduction, sorting activity, and graphic organizer.
My introduction page started with all but the objective covered. As I talked about each aspect, I uncovered a part of the page.
I wanted them to practice identifying complete and incomplete sentences before I had them write a complete sentence, so I created two sorts (one pictured below) for them. They had to touch one of the sentences and move it to "complete sentence" or "not a complete sentence."
Once I was confident that they were able to categorize the sentences and fragments, I modeled how to write a complete sentence using the graphic organizer below. Then we wrote a sentence together. Finally, they wrote their own sentence using the organizer.
I created a
YouTube video
that runs through the notebook file as I talk you through my lesson. I was a little nervous as I talked through the file because I had never made a video like this before.
I uploaded the Smart Notebook file to the SMART Exchange. You can grab it by clicking
HERE
.
I also created a FREEBIE and placed it on Teachers Pay Teachers that includes the lesson plan and graphic organizers I used to introduce this concept to my students. You can get your own copy by clicking
HERE
or on the picture below.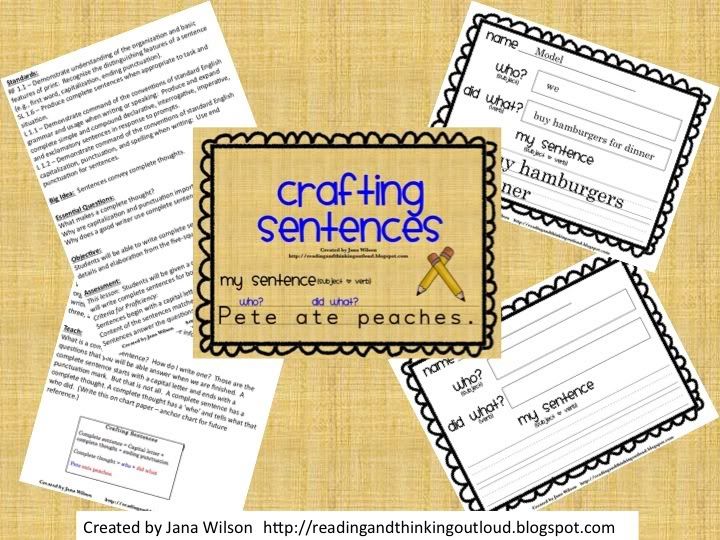 Is this only for first graders? Absolutely not! I introduced this to the PK-3 grade teachers I coach and they all used it. Yes, even preschool! Second and third grade teachers used it to help their struggling students.
Again, thank you for letting me share a little of my world with you! Come see me any time and I can't wait to hear how you teach your students to write better sentences.


Don't forget to check out these other great blogs who are participating in Trading Spaces Tuesday!